PharmaVigilance Limited is a knowledge process outsourcing company which provides a range of services in the area of Pharmacovigilance (PV) and Regulatory Affairs. We ensure a cost-effective support to our clients with high standards of quality. The company was established in 2013 and is based in Slough, United Kingdom. We offer a range of pharmacovigilance services to pharmaceutical companies of all sizes in the UK. Our clients are highly satisfied with our quality of services, thus providing us with repeat business and outsourcing many PV related activities, considering our competitive charges for all activities undertaken by us.
Our services span both consulting and outsourcing to provide solutions to drug safety and other affairs relating to the running of a business within the pharmaceuticals industry. The PV regulations of this industry often make it difficult for pharmaceutical companies to keep up with shifting regulatory landscape. With the help of PharmaVigilance Ltd as pharmacovigilance experts, we can offer assistance with; PBRER, DSUR and RMP writing; signal detection; pharmacoepidemiology; systems development and implementation; auditing; inspection support and implementation of new regulation and legislation changes. These services are provided through a team of our well experienced employees and also in association with various collaborators with whom PharmaVigilance has appropriate agreements in place. We are well supported by our associates, including PV and Regulatory Strategists, Drug Safety Physicians and Scientists, and PV auditors.
We have an excellent network of professionals and collaborators with proven track records and a well established reputation in the pharmaceutical industry. This includes ex-Regulators and independent consultants who have worked at senior positions previously in the Pharma industry. PharmaVigilance Ltd brings technical PV expertise as well as industry insights to every project we manage. We have a flexible approach and can customise our expertise based on client needs, and can deliver services by providing the specialists in a specific area as per client requirements. This ensures that we accomplish any task that we undertake, with the highest standards of quality to meet the regulatory requirements.
We provide a full range of outsourcing services, which includes writing reports/documents for all medicinal product portfolio or selected activities based on client needs.
PharmaVigilance provides services in the area of:
PV (e.g. writing RMPs, PBRERs, SOPs, PSMF etc., PV training and audits & inspections support);
Regulatory Affairs [e.g. writing dossier for Marketing Authorisation Application (MAA)/New Drug Application (NDA) and generic applications];
Publishing Services [includes compiling, reviewing, publishing and electronic submissions of dossiers to Regulatory Authorities in Electronic Common Technical Document (eCTD) format];
Other Medical Writing Services.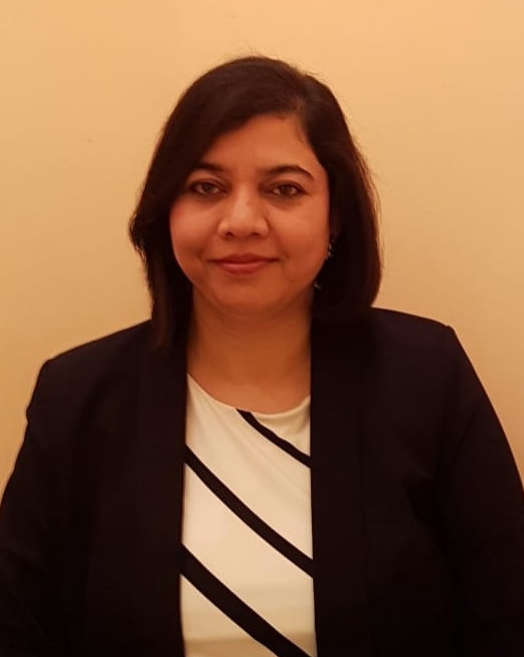 Ms. Upasana Prabhakar
Founder and Owner
Upasana Prabhakar has nearly two decades of working experience in the pharmaceutical industry. She started her career as a research scientist with a global pharmaceutical company, working in the area of oncology and inflammation. She then moved to a new role as a Medical Information Officer. Thereafter, she worked in drug safety and global PV Quality Assurance.
She moved to a consultancy in 2009 and has now established herself as an independent consultant. The company, PharmaVigilance Limited, was registered by her in the United Kingdom in 2013 and has been providing a range of services to some of the top pharmaceutical companies worldwide.
She has extensive experience in PV including acting as a QPPV, performing PV Quality Assurance (performing Gap Analysis, Audits and supporting during Inspection Readiness activities) and medical writing activities. As a consultant, she had the opportunity to work alongside ex-regulators, which further developed her knowledge and expertise in the areas of PV and RA. She has a thorough understanding of PV regulatory requirements relevant to a medicinal product e.g. Regulation (EU) No 1235/2010 amending Regulation (EC) No 726/2004 and Directive 2010/84/EU amending Directive 2001/83/EC. She also has practical experience in implementing the Good Pharmacovigilance Practices (GVP) Guidelines as described in Modules I–XVI. She has qualified ISO 9001:2008 course for Lead Auditor. She fully understands the work culture worldwide having conducted audits in various countries including the United States, Latin America, Canada, China, India, Japan, Korea and most of the European countries. She is very knowledgeable and believes in providing quality work with high standards. She has a highly skilled and hardworking team of professionals, which lays a strong foundation for the bright future of PharmaVigilance.

Morell David
PV Consultant
Morell has over 25 years PV and drug safety experience gained in the UK Regulatory Agency, MHRA (over 19 years) and working for various large, medium size and small biopharmaceutical companies. During his time at the MHRA Morell was a Senior Assessor (Reviewer) and Head of a Therapeutic Unit with responsibility for monitoring, evaluating and reviewing the safety of biopharmaceutical products used in Oncology, Haematology, Rheumatology, Gastroenterology and enzyme replacement therapy. He is a world-renown expert on the international medical terminology, MedDRA, gained as the Coordinator of the original ICH M1 Expert Working Group which was responsible for developing the MedDRA terminology, as the UK delegate on the MedDRA Management Board, EU delegate on the ICH MedDRA Points to Consider Working Group (M1P) and EU representative on the CIOMS Expert Working Group responsible for development of Standardised MedDRA Queries (SMQs).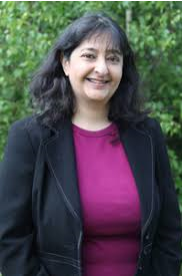 Dr. Seema Jaitly
PV Consultant
Dr. Seema Jaitly is a highly experienced pharmaceutical consultant with vast knowledge of pharmacovigilance, medical affairs, medical information and clinical research. She had qualified in Medicine from Charing Cross and Westminster Medical School, UK in 1992 and has worked in hospital medicine for four years. She has worked in the pharma industry for over 18 years at CROs and companies spanning clinical research, medical affairs, pharmacovigilance and the EU QPPV role.